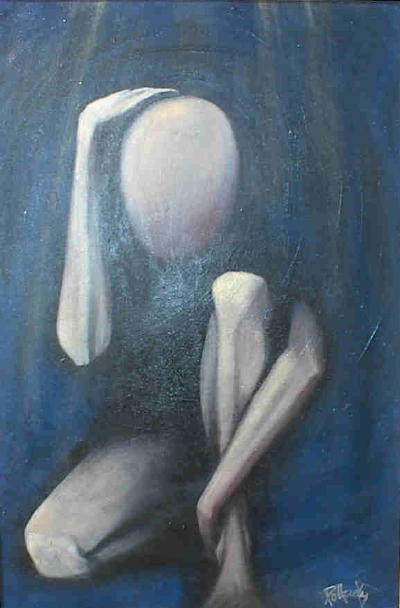 We travel through life taking the hits, rolling with the punches and relying on our determination and know how to get us through. We are strong, independent women, women who face their troubles head on and rarely if ever ask for that oh so needed helping hand, until…
It's not often a grand disaster that takes us out. Rather it's that something small which breaks the preverbal camel's back. Perhaps the toaster broke, or someone got sick, or you got that calling that you have no idea how to magnify, a seemingly insignificant moment following an endless train of hardship which hammers at our very core.
I am not someone who could ever be accused of having low self esteem. Vanity, pride, and arrogance are key personality traits I hold. And so in the last year as I faced trial after trial without so much as a sincere nod to divine recognition, I'll admit fully that I had it coming. It was only a matter of time before the Lord found that "one thing" that would invoke absolute humility. He found that thing this week.
I won't spend time relating the circumstances surrounding the event. Just enough to say that it was a small thing in the grand and eternal picture, and something many people have dealt with and conquered. It started very late on Tuesday evening when I was told the news that sent me into a 4 alarm freak out. I spent a good half an hour having what my husband calls "a good old fashioned come apart". Thirty minutes was all I gave myself before I dove right into crisis mode handling the situation with expert precision. And in all honesty the situation is handled physically, but the emotional drain became too great just last night.
I followed my husband into the bedroom as he readied for sleep after what had been an exhausting day. I stood in the door way and watched him crawl into bed, a little jealous that he was getting to go to sleep while I still labored in crisis management. And then a question escaped my lips before I even consciously thought it.
"Can I have a blessing?" I asked. And as I heard the words, as they rolled off my tongue from some place that was buried deep in the recesses of my spirit beyond the perfectly poised façade, their truth became clear. I quietly added a fervent conscious agreement to this surfacing appeal, "please…"
My husband replied stunned, "Can we wait till I have a second priesthood holder with me?"
This answer surprised me and immediately I retreated behind that powerful façade once again. "No, it's okay, don't worry about it. Get some sleep."
I walked out of the room closing the door behind me, ready to move onto the next task at hand. But as I walked into the darkened living room I was immediately swallowed up by a sudden swell of loneliness. And again, before I was fully aware of my actions my spirit began to act – this time buckling my knees. I found myself kneeling on the floor in front of the sofa. I closed my eyes unable to resist any longer, with all pretense gone, my aching soul took over. As the initial words escaped my lips tears fell fervently from my eyes.

"My dear Heavenly Father…"
After that the pleading fell relentlessly from my mouth. I shook under the weight of the load I was placing before my Father in Heaven and wondered how on earth I had made it so long without his tender aid.
It was the first sincerely personal prayer I had dared utter in months. It was a prayer without thanks for healthy refreshment or wishes for a good day. Instead it was a witness born of trial and strife, a testimonial to my pure belief in God and his ability to strengthen my feeble mortal shoulders against the weight they bore.
I was immediately filled with hope and relief and my prayer fell to a close. I felt anchored against the continual onslaught of tribulation not because the burden had disappeared, but because it had been made lighter by the Lord.
The events of the previous evening reminded me of a song that I will leave you with today. A gentle reminder that we can share our part with the Lord and partake of his everlasting hand in our lives if we but take the few precious moments to ask for it.
Forever Praying,